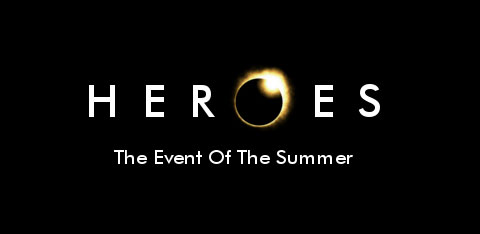 Behind every Iron Man, there's an Einstein that makes the suit, behind every Thor, there's a Tesla that has captured the lightning, behind every Superman that takes flight, there's a Wright brother who went before.
Every summer, Evans Events under the name 9th Period Shows brings their high-energy, audience interactive show to over 60 libraries across the state of Florida and the country. Throughout the year, their comedy, illusion, and balloon artistry can be seen everywhere from cruise ships to schools to corporate events to NBC's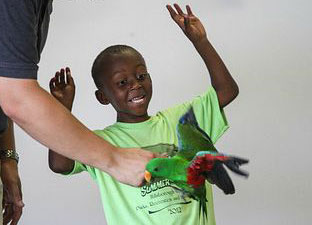 The Tonight Show. The full scale illusions have been a favorite of Royal Caribbean's Flagship Allure of The Seas, the balloon artistry has been featured across America, including a full-size rollercoaster and 18 foot Godzilla for Universal Studios, and their family comedy illusion show seen at over 100 schools and libraries each and every year. Never has everything they offer come together in one show… until now.
In coordination with the national theme, new for the 2015 season, we bring you "Heroes: The Event of the Summer." This non-stop, action packed 40 minute experience is filled with magic, music, puppets, award-winning balloon artistry, and of course Sydney, our live eclectus parrot. The show, which is geared for all patrons and staff (kids and adult alike), takes the audience on an adventure found reading about the powers of storybook heroes such as the Avengers, heroes of innovation and discovery such as Thomas Edison and Nikola Tesla, to the true modern day heroes like police officers and firemen.
This show promises to bring all the fantastic energy and excitement people have known to expect from Evans Events and encourage each person out there to start grabbing a book and find out which path the Hero inside of them will take.
Just a few reasons to book "Heroes- The Event of the Summer"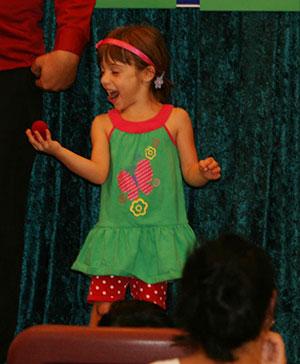 Award-Winning Balloon Artistry, Magic, and Entertainment
Getting the kids excited about reading and checking out books
We provide a list of suggested titles and authors to have available for the patrons to check out on their way out of the library
Full sound system to keep the audience engaged at all times from Pre-show music to dismissal.
A time to meet and greet after the show with autographs
A Free gift illusion for every guest
Though many assemblies are geared only to a certain age group, this show can be enjoyed by children, adults, and families alike
Free color poster artwork to help promote the show and bring people in for what promises to be The Event Of The Summer!
If you would like to see about booking Heroes in your area, please let us know and we will send you more information.
Call us now at 239-878-7531, email us at This email address is being protected from spambots. You need JavaScript enabled to view it., or log onto www.EvansFlorida.com.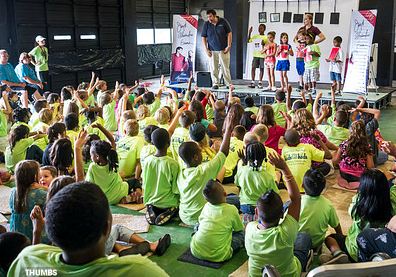 Tags: Florida Library Assembly Collier Lee Sarasota Miami Tampa